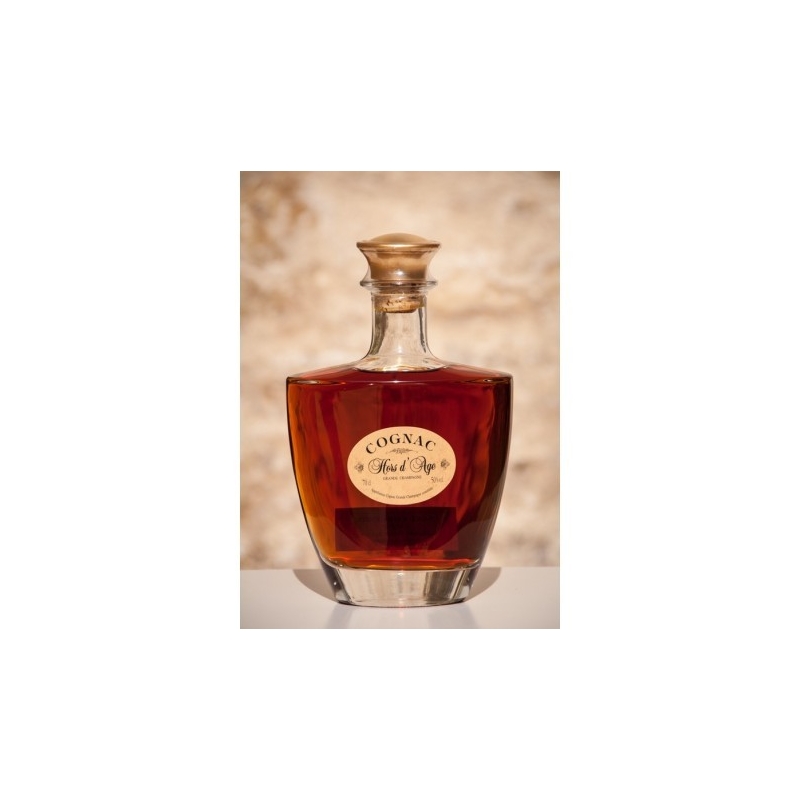  
Hors d'Age Cognac Forgeron
Cognac Forgeron Hors d'Age : An exceptional Cognac.
Description
Breeding
This Hors d'Aged has aged more than 40 years in the cellars of Domaine Michel Forgeron, to naturally reach 50 degrees of alcohol.
Tasting
Visual examination:
This Hors d'Age presents a dress tinged with Amber and Fire with deep golden reflections. Persistent leg tears and a necklace of fine pearls form around the glass.
Olfactory examination:
The finesse of the aromas appears from the first moments a first note of Violette is carried by the power of sweet spices aromas: Liquorice, Gingerbread, Cinnamon Orange candied, all in a case of Sandalwood. Eau-de-Vie blooms gradually to tend towards the balsamic smell of Armenian paper and the sweetness of a smoking cocoa.
Taste test:
Powerful, elegant, almost spicy. An exceptional magnitude emerges in a simple tear. Its length, the persistence of aromas on the taste buds prolong the pleasure of tasting for a long time in a velvety and delicate rancio.