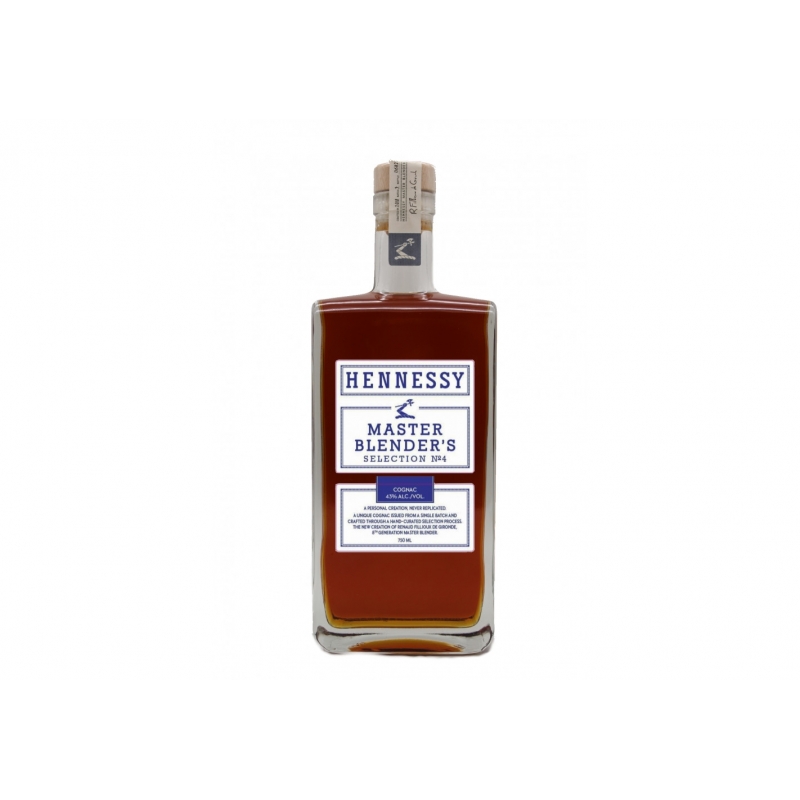  
Master Blender's Selection N°4 Cognac Hennessy
Limited Edition !
The Master Blender of the House of Hennessy, Renaud Fillioux de Gironde, 8th generation, had carte blanche to create this blend, which unlike other cognacs of the House will never be reproduced... A unique batch !

The selected eaux-de-vie express both the suppleness and roundness characteristic of the fine eaux-de-vie of the House of Hennessy, while offering an original blend.
Description
Tasting Notes:

This cognac has been aged in red oak barrels which gives it its light amber color

On the nose, fruity spices, candied orange peel, apricot and just the right amount of woodiness

In the mouth, warm notes of spices, a "crisp" structure

A blend of mastered simplicity, with a light roundness that blossoms with vitality!