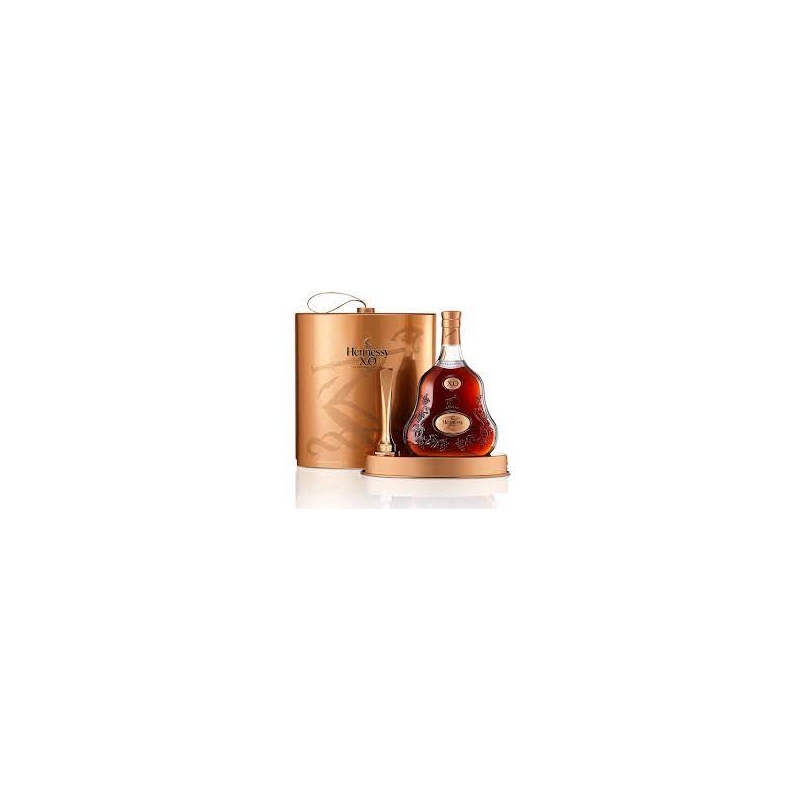  
XO Holiday 2022 Limited Edition Cognac HENNESSY
LIMITED EDITION 2022!
Since 1765, Hennessy has been perfecting the art of making cognac, a tradition perpetuated by eight generations of Master Blenders.
A symbol of French culture, the House exports its remarkable blends throughout the world.
Each year, the House lights up the holiday season by celebrating pop culture with an energetic collection that captures the spirit of generosity and joy.
The limited edition imagined for the end of 2022 is singular and colourful, with unexpected diversions from the House's codes that elevate the art of gift giving.
This edition is a tribute to the Hennessy X.O. dress: its amber colour and the depth of its mahogany reflections.
This box highlights the tasting method on ice:
On three rocks to gradually release the aromas of candied fruits and spices, or
On a rock to reveal the many eaux-de-vie that make up the wine with increasing smoothness.
Description
Deeply rich and complex
Its deep, intense amber colour is a sign of its strength.
Its aromas of candied fruit and subtle, finely spiced nose form a total harmony, a promise of fullness.
On the palate, the unctuous texture and absolute comfort offer an intense sensation of sweetness, with a hint of cocoa and a comforting fruity presence. The persistence that emanates from it expresses all the complexity of its blend and its long ageing.
A cognac appreciated by connoisseurs Its deep and powerful character seduces connoisseurs, who appreciate its undeniable modernity and its successive flavours, whether drunk dry, on the rocks or with a dash of sparkling or still water.