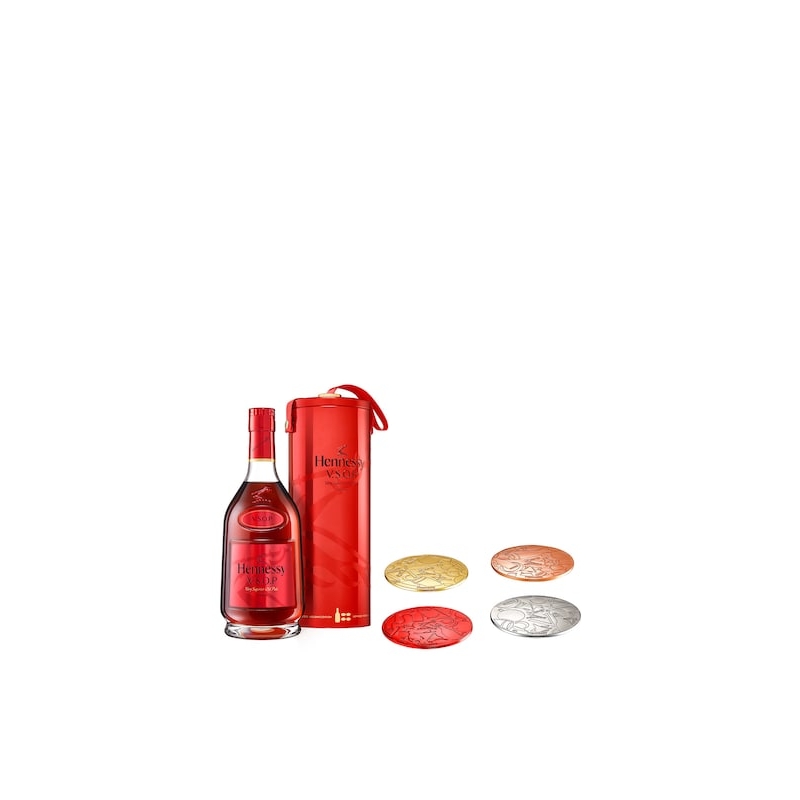  
VSOP Holiday 2022 Limited Edition Cognac HENNESSY
For the 2022 holiday season, Hennessy V.S.O.P celebrates this cherished tradition of sharing and fun with happy, vibrant colors and a modern twist.
This Hennessy VSOP Limited Edition captures the spirit of the holidays with its metallic case and red decanter and comes with four coasters. Hennessy V.S.O.P is a balanced cognac, an expression of 200 years of Hennessy know-how. The result of the vagaries of nature, this unique blend has tamed the elements to shape and embody the original concept of cognac.
The emotion aroused by the pleasure of tasting it constantly reveals new facets of its personality. The know-how of the Hennessy House is fully expressed in this balanced cognac: selection of eaux-de-vie, aging and blending.
A cognac of remarkable consistency and vitality, Hennessy V.S.O.P. conveys all the know-how of the Hennessy master blenders who have ensured the durability of this harmonious blend for 200 years.
Find the XO Hennessy Holiday 2022 Limited Edition here!
Description
This characterful cognac is made from a selection of robust eaux-de-vie aged mainly in old oak barrels.
It reveals aromas of fresh vanilla, cinnamon and toasted notes, which combine in a controlled balance.