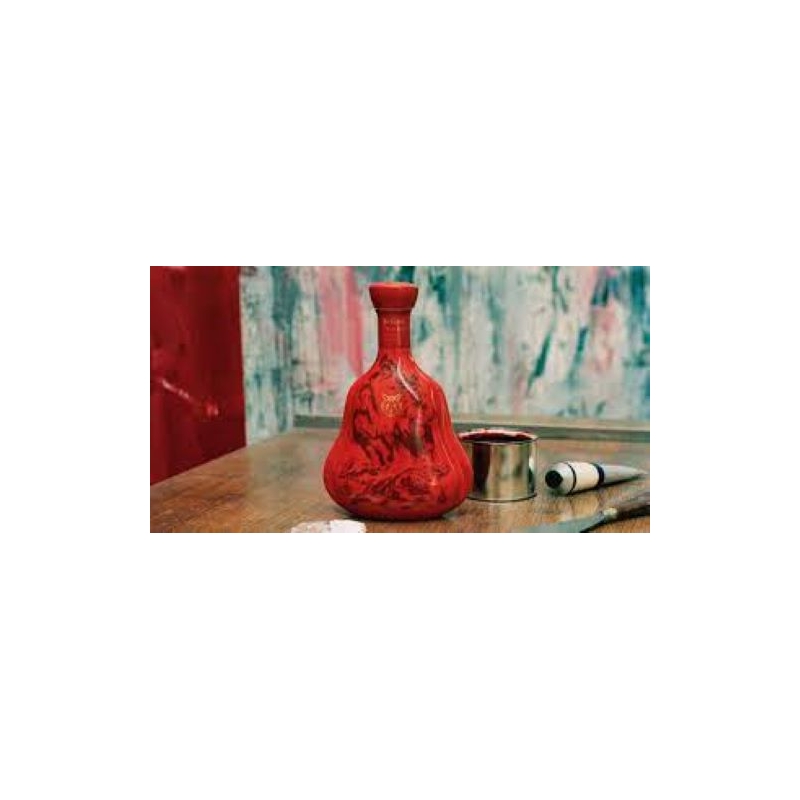  
Paradis Chinese New Year 2023 by Yan Pei-Ming Cognac HENNESSY
Limited Edition Chinese New Year 2023!
This year, to honour the Chinese New Year, Hennessy offers you a Limited Edition in collaboration with Yan Pei-Ming, a famous and much sought-after contemporary artist!
This collection honours the entire zodiac in all its diversity! Under Yan Pei-Ming's brush, this joyful celebration becomes a symbol of inclusion and hope, carrying a promise, a momentum towards the future after a particularly difficult period. The animals' spirited race towards new horizons carries a singular truth: "Together we go further".
To celebrate the Year of the Rabbit, Hennessy has brought together the Artist and the French porcelain house Bernardaud to sublimate the Hennessy Paradis decanter!
The second collaboration with the precious know-how of the House of Bernardaud, this Very Limited Edition decanter is adorned with a lively and bold background featuring the 12 animals of the Chinese zodiac.
Description
Tasting notes:
The years spent in cask have given it a coppery gold colour
On the nose, there are floral notes of dried roses and honeysuckle, as well as red fruits and spices
On the palate, honey, dried flowers, truffles and sweet spices coat the palate.
Notes of cardamom and cinnamon accompany you for a long finish