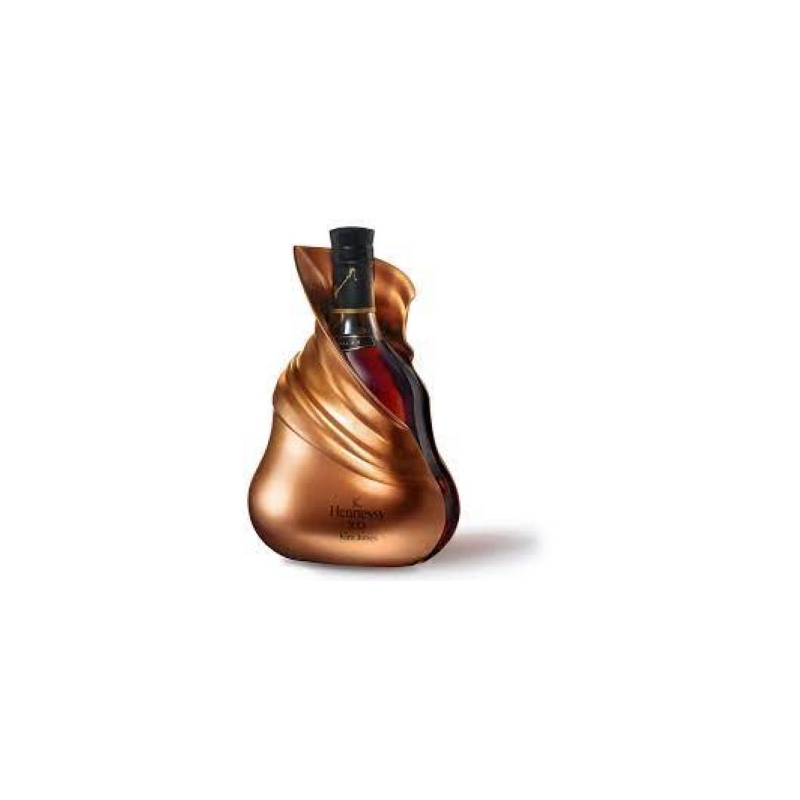  
XO Kim Jones Limited Edition Cognac HENNESSY
Hennessy X.O and Kim Jones offer a "second skin" decanter in a Limited Edition !

This edition is very limited, only 1 copy per customer!
Enclosed in an aluminium "second skin", it remains faithful to the emblematic shape of the Hennessy X.O. decanter. For the Hennessy X.O. cognac, Kim Jones, between cognac blending and design, pays a singular tribute to two processes that call for an understanding of science, nature and know-how.
"When I saw how the Hennessy bottles were packaged, it spoke volumes about the craftsmanship involved in making each one and how they were handled. I was particularly interested in their history and the fact that generations have spent their time improving each step of the process in this way." - Kim Jones
This structure highlights the characteristic curves and shape of the Hennessy decanter... A piece that embodies the fusion between creation and heritage of the House of Hennessy!
Known for his contemporary yet minimalist approach, Kim Jones has infused his sportswear and graphic vision into the new Hennessy X.O. decanter.
Description
An amber color, the depth of its mahogany reflections
Aromas of candied fruits, a subtle and finely spiced nose
Unctuous, it reveals woody notes and a touch of cocoa Its length expresses its long ageing and the complexity of its blend