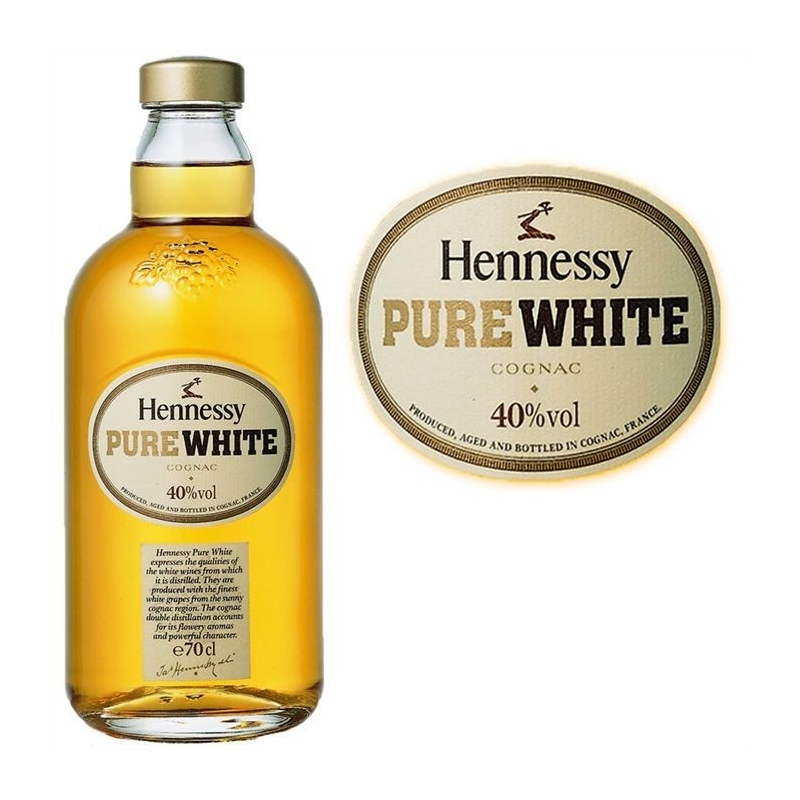  
Pure White Cognac Hennessy
All the art of the Master Blender is expressed in this atypical creation which garbs Hennessy Pure White with a luminous robe and with fragrances drawn from the vine.
Hennessy Pure White bestows a subtle flower bouquet characteristics, thanks to a blend with a dominance from the Fins Bois.
The Perfect Serve: Served over ice with fresh fruit juice/nectar, to highlight the lightness and fruity character unique to Hennessy Pure White.
Limited to 6 bottles per order
Description
Cognac Hennessy Pure White is a light, round cognac - not very edgy.
On the nose rather floral and fruity, on the palate again fruity, and young.
This Cognac is made for mixing, and consumed straight, one notices the sweet aromas - very feminine, the texture rather not that complex, and light.