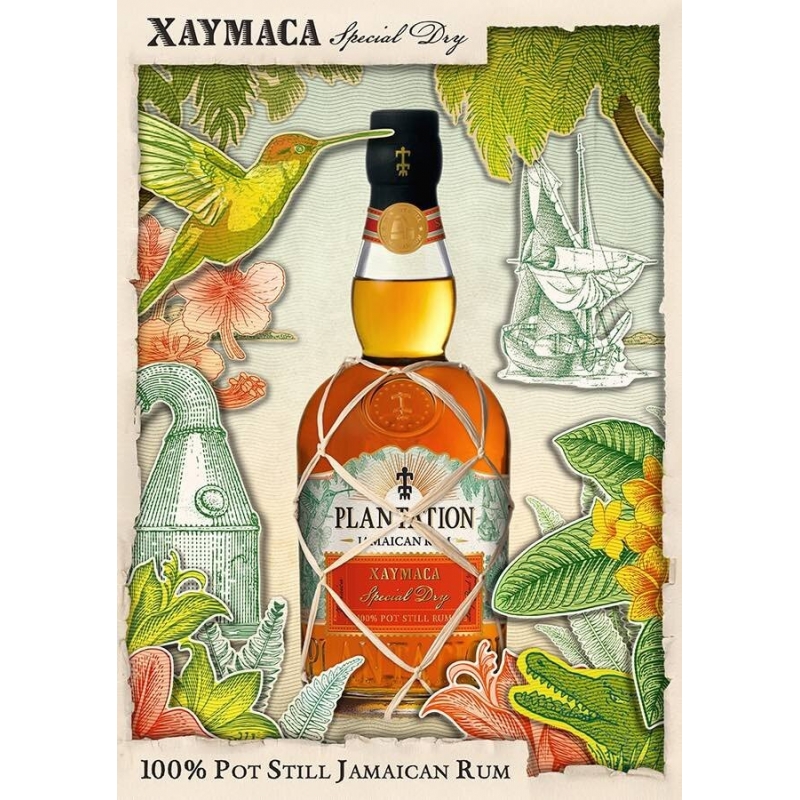  
Plantation Xaymaca Special Dry Cognac Pierre Ferrand
Xaymaca Special Dry House Pierre Ferrand
Xaymaca Special Dry is a blend of rums distilled in the old John Dore of Long Pond and the Vendôme of Clarendon.

The idea was to assert without complex the powerful and expressive character of these rums.
Description
Xaymaca Special Dry House Pierre Ferrand
With Xaymaca Special Dry, Plantation brings back to life the 100% pot still rums typical of 19th century Jamaican style with an intense expression unveiling the legendary traditional "Rum Funk", famous for its locally flambéed banana and pineapple aromas and flavours called the "Hogo", a deformation of the French "Haut Gout".
TASTING NOTES
Colour: Amber

Nose: Very complex, slightly smoky and viandé with fruity, herbaceous and acidulous notes. Vanilla in the background, with cooked banana, bitter orange peel and ripe pineapple.

Palate: Dry on the palate with a more floral and fruity profile of rose water, pear, white grapes, apricot and apple-cinnamon. Very round with a spicy finish on ripe fruit.
TASTING

Pleasure rum, perfect for tasting pure or combined in cocktails.

The signature cocktail:  

Xaymaca Collins: 2cl of simple syrup - 2cl of fresh lemon juice - 5cl of Xaymaca Special Dry - fill with sparkling water

Translated with www.DeepL.com/Translator (free version)