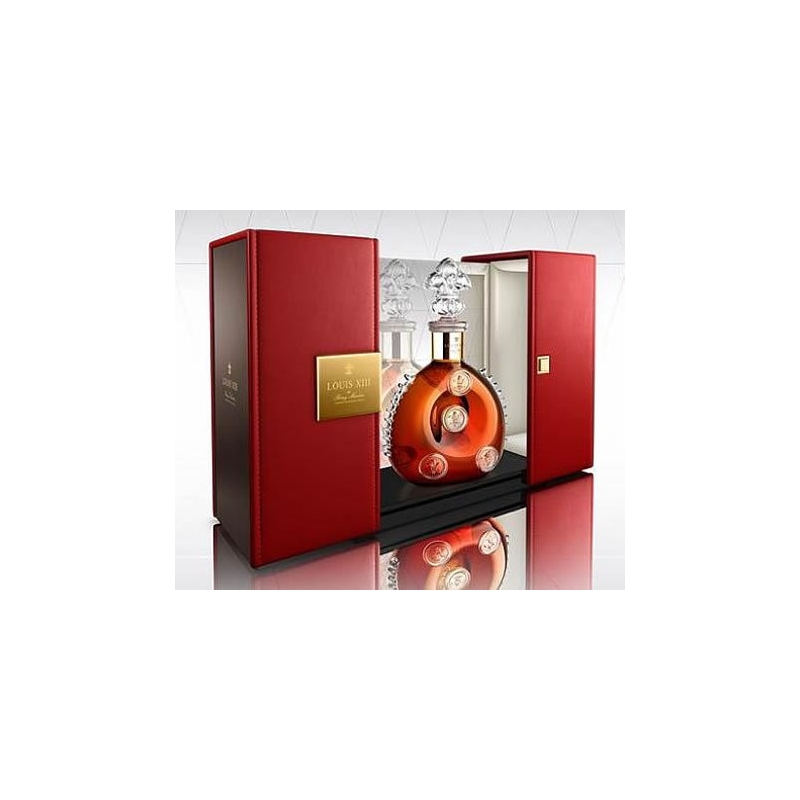  
Louis XIII Cognac Rémy Martin
Louis XIII Cognac Rémy Martin
Since its origins in 1874, each generation of Cellar Master selects from our cellars the oldest and greatest eaux-de-vie for LOUIS XIII.
Today, Cellar Master Baptiste Loiseau is setting aside our finest eaux‐de‐vie, as a legacy to his successors who will continue to blend LOUIS XIII for the next century. It is the ultimate expression of the mastery of time.
Description
Louis XIII Cognac Rémy Martin
Over the decades, a mysterious communion between the air, the wood and the eaux-de-vie culminates in a magical firework of flavors and aromas, evoking myrrh, honey, dried roses, plum, honeysuckle, cigar box, leather, figs and passion fruit.
Louis XIII develops intense aromas which persist more than one hour on the palate. The myriad of reflections and colors dancing in the light ranges from assertive and flamboyant golden hues to marvelous reflections of mahogany, all the way up to fiery red.
"LOUIS XIII is a wave of sensations that carries you away" says Cellar Master Baptiste Loiseau.