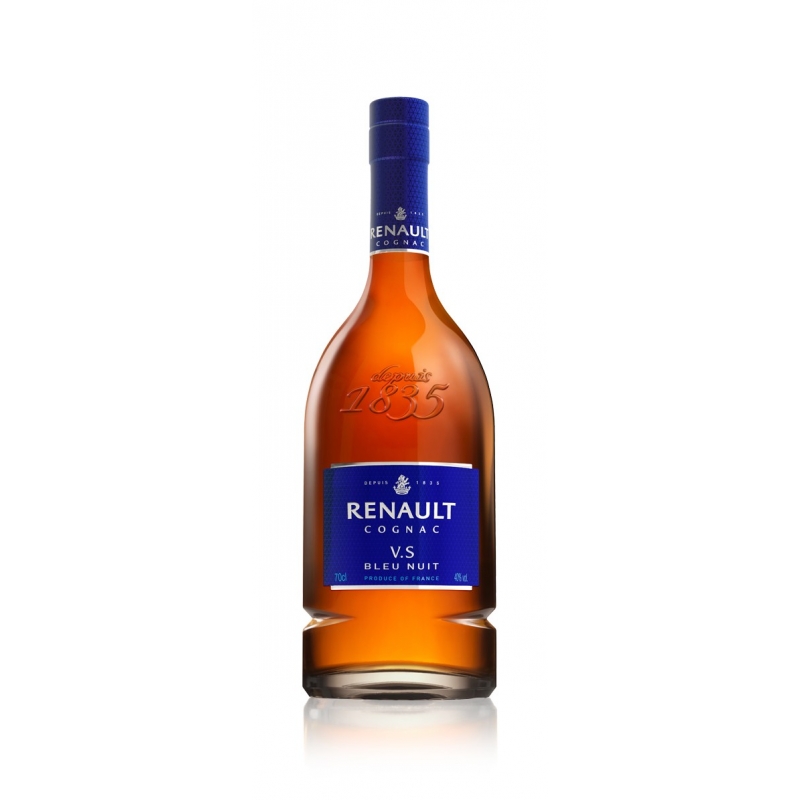  
Bleu Nuit VS Cognac Renault
Cognac Renault Bleu Nuit VS has been expertly blended using long-maturing eaux-de-vie aged in hand-made Limousine oak barrels
Description
Renault Bleu Nuit has a delightful fruity taste, with hints of apricot and undertones of vanilla contrasted with a delicate woodiness.
Appearance: A beautiful shine with golden amber tints.
Aromas and flavors: Slight, faint woody aroma, very ripe, slight candied fruit, apricot and vanilla notes.
Texture and finish: Confirms the nose, well-balanced eau-de-vie, powerful and full-bodied.