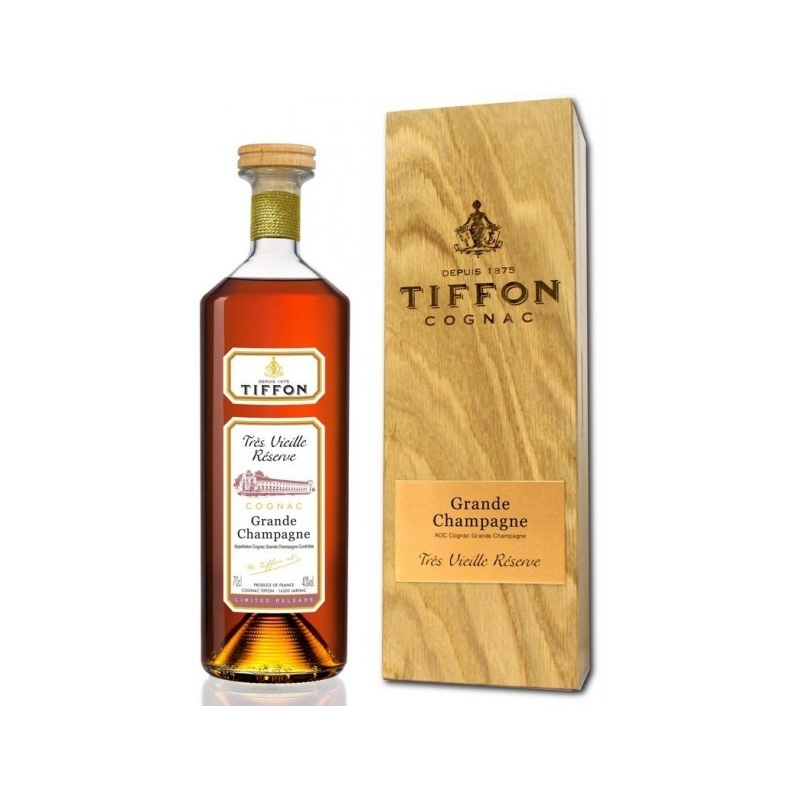  
Tres Vieille Reserve - Grande Champagne Cognac Tiffon
Cognac Tiffon Tres Vieille Reserve Grande 1st Cognac cru
Description
This very old reserve comes from the 1st Cognac cru, the Grande Champagne. Those rares and delicates eaux-de-vie will bring you an enchanting and intense delicacy, marked by a slight and gentle rancio taste. Our master blender has meticulously crafted this fantastic cognac, some eaux-de-vie aged for almost one century, giving a subtle balance, an elegant structure and a spectacular aftertaste.
This exceptional nectar became magnificent due to its aromatic richness, roundness, softness and sophisticated elegance. A genuine
delight for connoisseurs who are looking for a unique and authentic cognac.