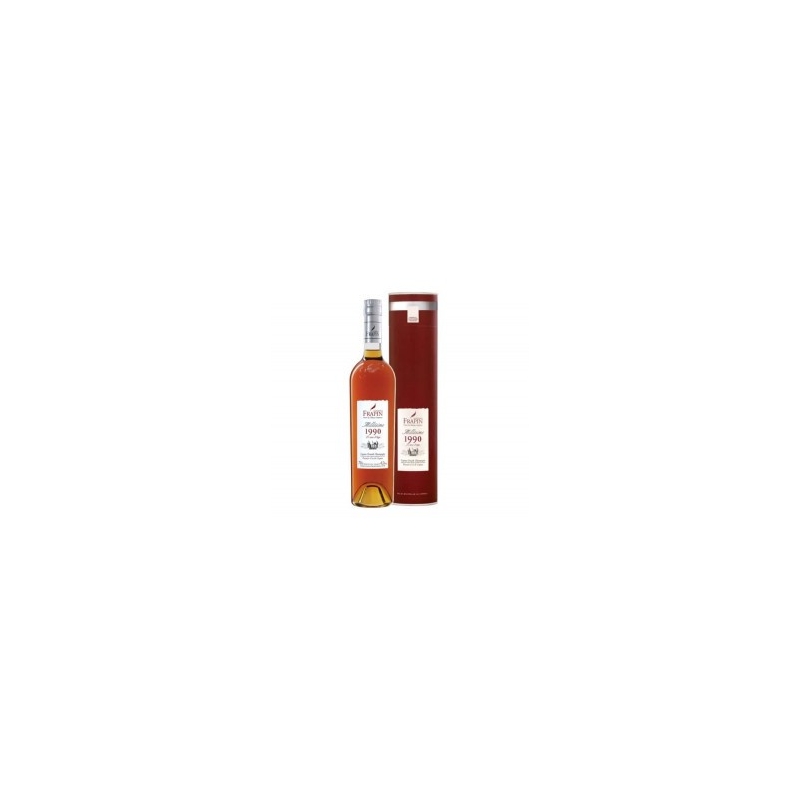  
1992 - 26 years Château de Fonpinot Cognac Frapin
1992 - Cognac Frapin - Château de Fonpinot - Grande Champagne

The expression of age-old expertise, the 1992 vintage completes Maison Frapin's collection of rare cognacs. A rich aromatic palette and an intense length in the mouth give it this special aura, that of the exceptional cognacs that make the signature of Maison Frapin.
Description
1992 - Cognac Frapin - Château de Fonpinot - Grande Champagne
That year, in the heart of Grande Champagne, the vineyard breathed abundance. On the hillsides of
Château Fontpinot, the harvest took place at the ideal time to harvest a grape with high acidity and low alcohol content, essential conditions for the concentration of aromas before
fireproof.

Distilled on the lees and then aged in sealed barrels in the attics of the Marie Frapin winery of the family estate, this vintage XO cognac has offered its share to the angels ... for 26 years.

This slow evaporation completed its aromatic complexity and superb elegance.

COLOR
Lively, crossed by warm splinters, the dress is shiny and silky.

NOSE
Fine and greedy, the nose reveals fragrances of prune and licorice.

IN MOUTH
Elegant and refined, the bouquet develops subtle notes, delicate and oral variations that will soon be full and
fruity, supported by a cheerful orange note.

The cognac unfolds, very long in the mouth, revealing this elegance specific to Frapin cognacs.