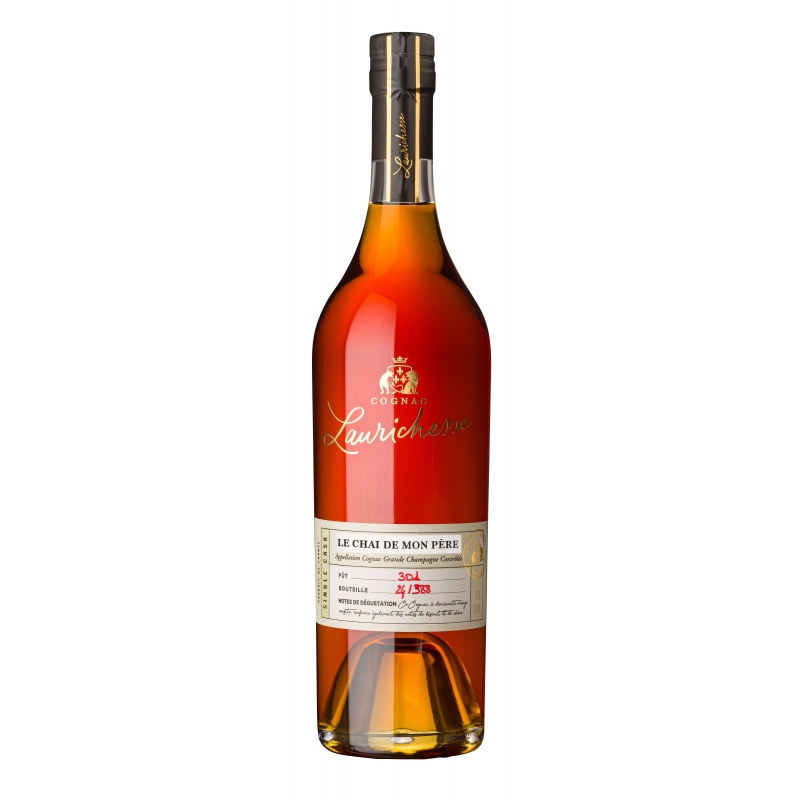  
Le Chai de Mon Père Fût 301 Cognac Laurichesse
This Cognac was distilled in the 1970s by Guy Laurichesse. It was produced in a 12hl still on the family property in Verrières.
Today Olivier highlights the work of his father through the range Le Chai de mon Père (ex Hommage).
Each barrel is carefully selected and bottled as is in order to highlight all the work and know-how of Guy (no reduction, no addition of caramel, etc.)
Description
Tasting Notes:
Color: Deep amber
Nose: Fruity, pastry, leather. Some floral notes.
Palate: Candied orange, cookie and oak. Round in the mouth.