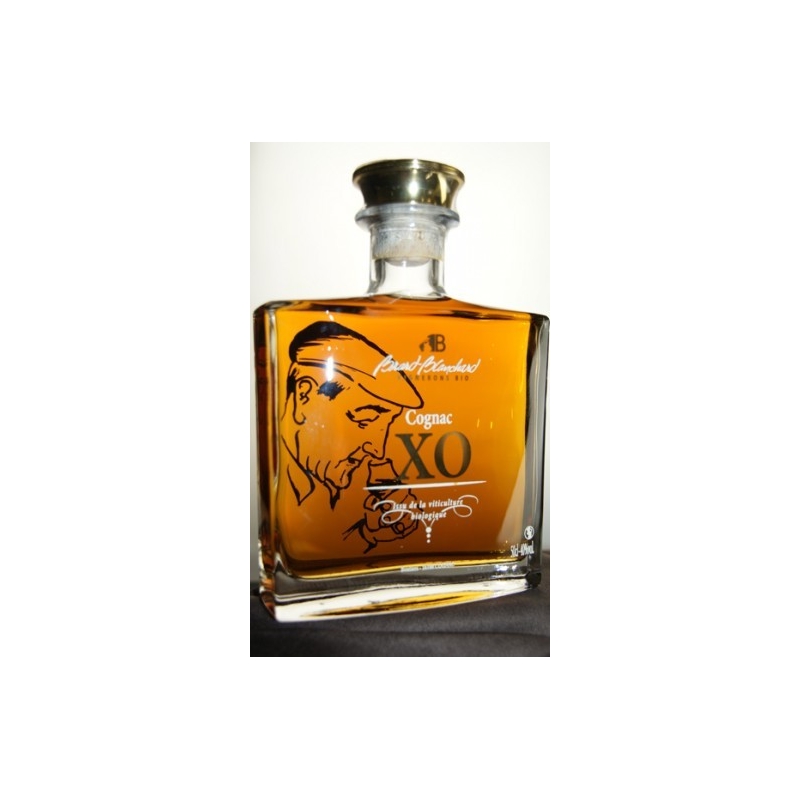  
Cognac XO Brard Blanchard
Domaine Brard Blanchard Cognac XO

Organic - Cépage Ugni Blanc, Colombard, Folle Blanche - Fins Bois
Over 30 years, this Cognac is the result of a beautiful intergenerational work. Coming from the blend of brandies that have aged for decades in oak barrels in the winery, it has the strength and quality of old age.
Decante presentation 50cl
Description
It is a Cognac that is appreciated alone, in all simplicity, and which remains long in the mouth.
Tasting notes:

"The nose is floral, and the mouth is tense, always on floral notes, like blackcurrant sprout, violet and sweet spices.
A nice Cognac, all finesse." commentary Le Monde Magazine "To savor at the corner of the fireplace."