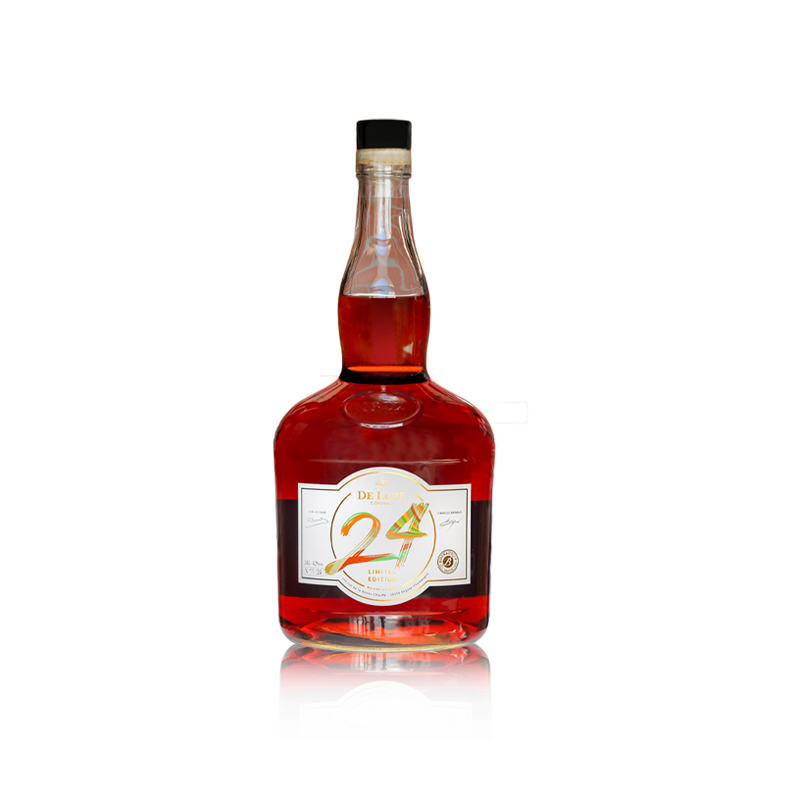  
Cognac De Luze VSOP - 24 L
24l De Luze Cognac - Limited edition of the biggest bottle in the cognac industry.
Description
Elegant, Smooth and tasty, Cognac De Luze - Fine Champagne is considered one of the finest cognacs in the world. From the grape to the glass, the De Luze Cognac is produced by the Boinaud Family at the largest family owned winegrowing property and distillery in the Cognac Area. The eaux-de-vie that are used in the production of Fine Champagne cognac are sourced exclusively from the Grande Champagne and Petite Champagne designated growing regions. The selection from these two unique terroirs enhances De Luze Cognac with well-rounded flavors, exquisite finesse and lingering taste. As the biggest bottle in the cognac industry, the De Luze 24 Liters is an emblematic evocation of the 24 generations of family Boinaud at Angeac-Champagne.
This impressive bottle symbolizes the strong commitment and boldness with which the family passes on its experience from generation to generation. The bottle weighs 79 pounds and the process for creating it required a year of work. The Cognac De Luze 24l has a round and creamy personality thanks to its exceptional harmony of floral and fruity aromas, combined with vanilla and dark chocolate notes. You will be surprised by its generous and velvety finish.
TASTING ADVICE
This 24-liter bottle is sold in its wooden case with a glass pipette to facilitate the extraction of its precious juice. It can then be enjoyed neat, on ice or with a soft drink.