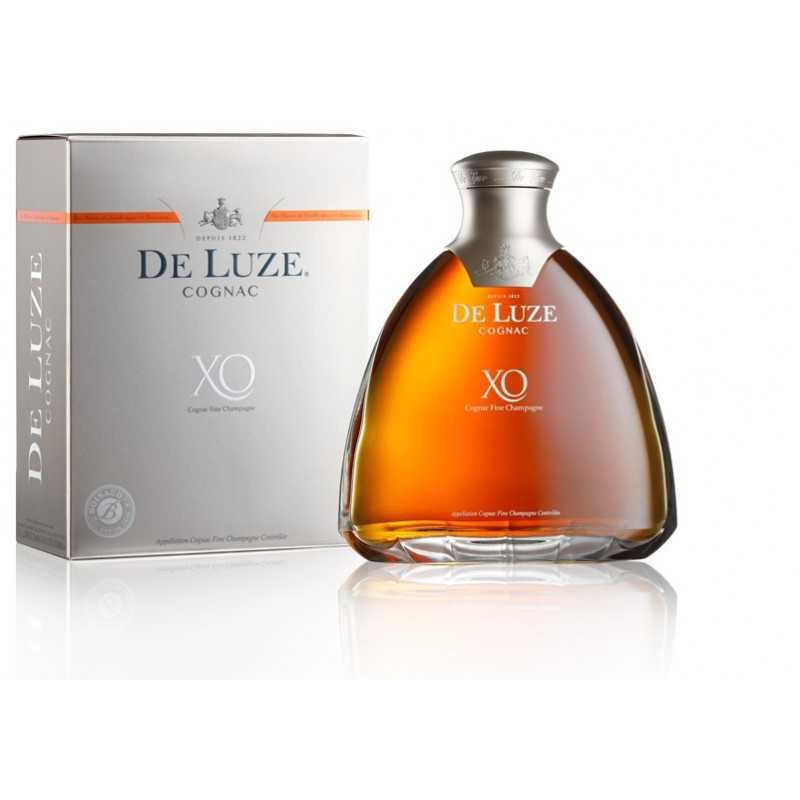  
Cognac De Luze XO - 70 cl
X.O De Luze Cognac of superior quality Fine Champagne.
Elegant, Smooth and tasty, Cognac De Luze - Fine Champagne is considered one of the finest cognacs in the world.
The eaux-de-vie that are used in the production of Fine Champagne cognac are sourced exclusively from the Grande Champagne and Petite Champagne designated growing regions.
The selection from these two unique terroirs enhances De Luze Cognac with well-rounded flavors, exquisite finesse and lingering taste.
Description
Our X.O is a rare blend of extremely old eaux-de-vie, that have been aged to perfection over many decades and meticulously blended by our Master Blender and his team to achieve its final, epic aroma experience. It has a round and smooth personality thanks to its exceptional harmony of floral aromas, combined with notes of crème brûlée, candied orange, figs and a light spicy touch. You will also find surprising richness in the generous and velvet finish.
TASTING ADVICE
The Cognac De Luze XO will deliver the best of its aromas and make you appreciate its exceptional length in the mouth when enjoyed pure or on ice as an aperitif or as a digestive to round off a perfect dinner.
Color: mahogany gold.