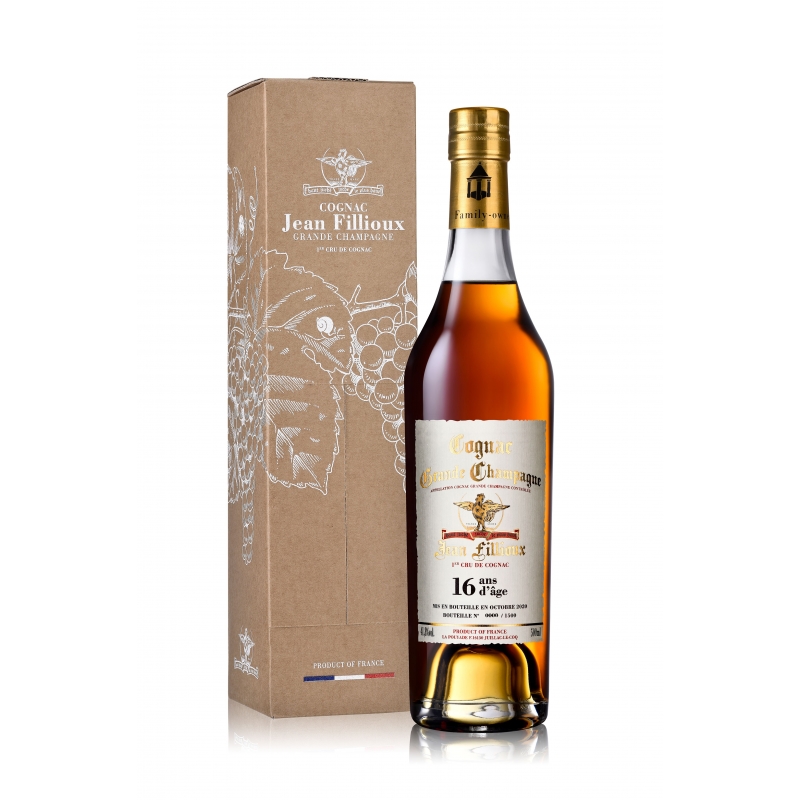  
16 years old Grande Champagne Cognac Jean Fillioux
The House of Jean Fillioux has an extraordinary family history that began in 1894, at the Domaine de La Pouyage.

A rather "confidential" production (VS, VSOP, Napoleon, XO, Extra) in the heart of the Grande Champagne, 1st growth of Cognac.
A "young" Grande Champagne that you absolutely have to discover !
Limited edition of 1 500 bottles only.
Description
16 years old Grande Champagne Cognac Jean Fillioux - 500 ml

Beautiful eau de vie with amber color.
Refined woody nose with perfumes of honey, dried fruits and peach.
Complex and lingering palate with delicious fruity notes of orange and ripe plum.
Rich and generous flavors of tea, cinnamon… ending with chocolate.