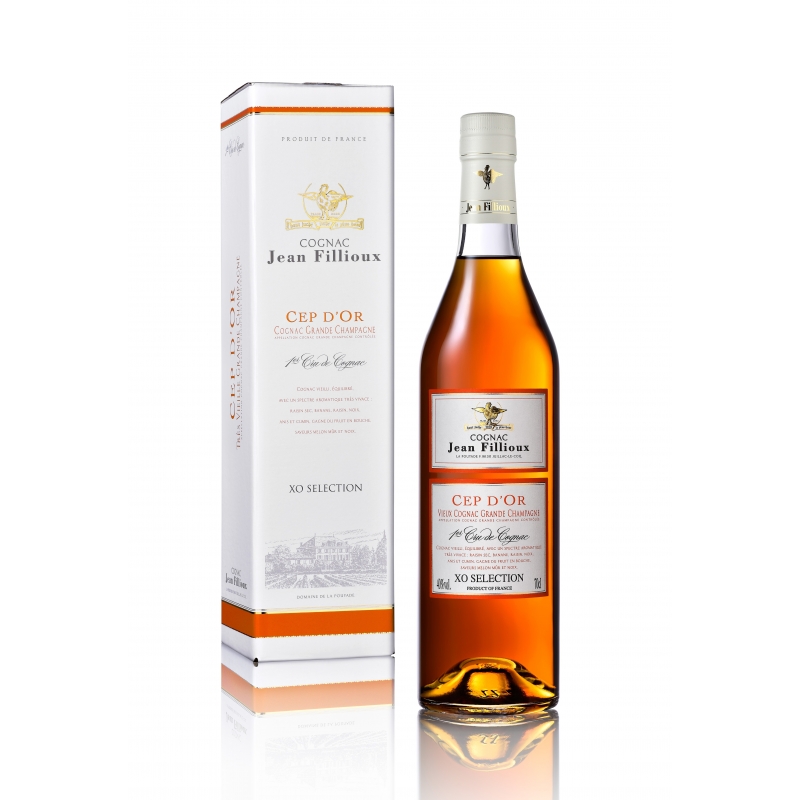  
Cep d'Or "XO Selection" Cognac Jean Fillioux
Description
CEP D'OR Cognac Jean Fillioux : a perfectly delicious Grande Champagne Cognac, vivacious aromas of spring flowers, lilac, jasmine.
Then some notes of ripe fruit, banana, melon; dried fruit, raisins, walnut.
A long finish with some spicy notes coming through, anise, caraway.
Perfect for a party with your friends to go with some exotic and spicy cooking, Provençale, Italian, Chinese, Indian and Mexican cooking.