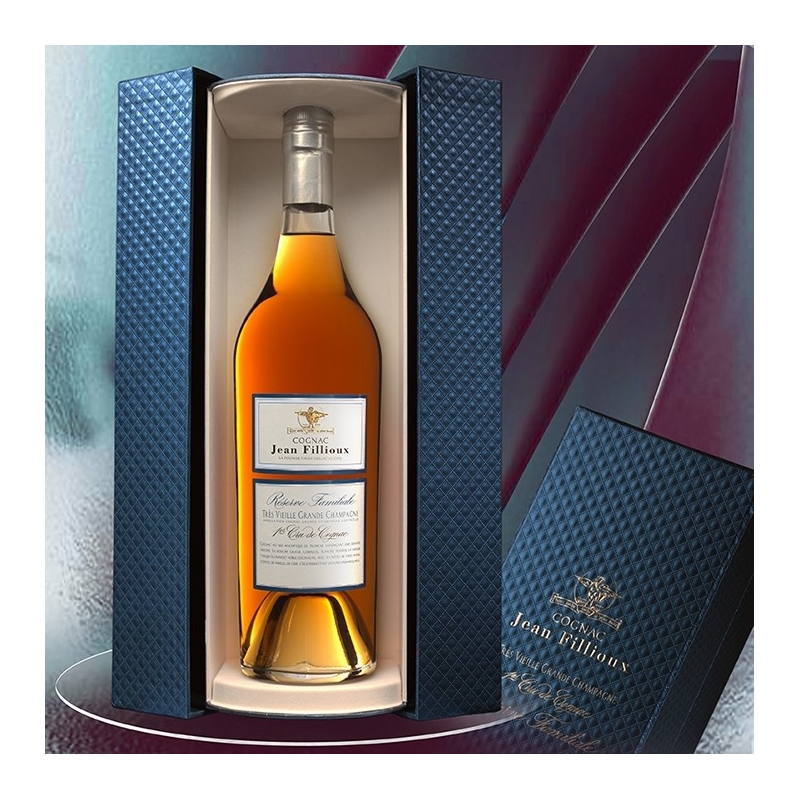  
Réserve Familiale Cognac Jean Fillioux
Description
RESERVE FAMILIALE Cognac Jean Fillioux : the purest noblesse and distinction of a Grande Champagne.
So fine, so elegant so complex, so rich, this wonderful cognac is quite lively in spite of its very old ageing, creamy and appetizing, offering some notes of dried and jammy fruit, with the finest rancio aromas, leather, cigar box fragrances, toasted chocolate, liquorice and toffee. Very long finish with notes of honeyed and peppery spices coming through. It's a travel in the infinite world of the aromas.
A great cognac to meditate. Exceptional.
« The colour is deep amber with a superb flavour of prune heralding its prestigious origins. Rich on the palate, complex in flavour and graceful in taste, it has a typical savour of noble rancio Cognacs, with its hints of old rhum, spices, vanilla and leather. Years and years of maturity have allowed this Cognac to combine all these qualities in a remarkable mix ». La Revue du Vin de France ( French Wine Review).
« To go with a Hoyo des Dieux Cigar, we chose a Jean Fillioux, Reserve Familiale Cognac. A pure Eau-de-Vie, discreet to begin with and revealing its full character afterwards, with the finest rancio aroma, richly flavoured in fruitiness and spice. Two parallel tastes giving a balanced, full-bodied, unctuous sensation, with a distinctive wine-shoot, peppery and jammy prune flavour. A rich blend of elegance and strength of character ». Olivier Bompass Gault Millau Review.