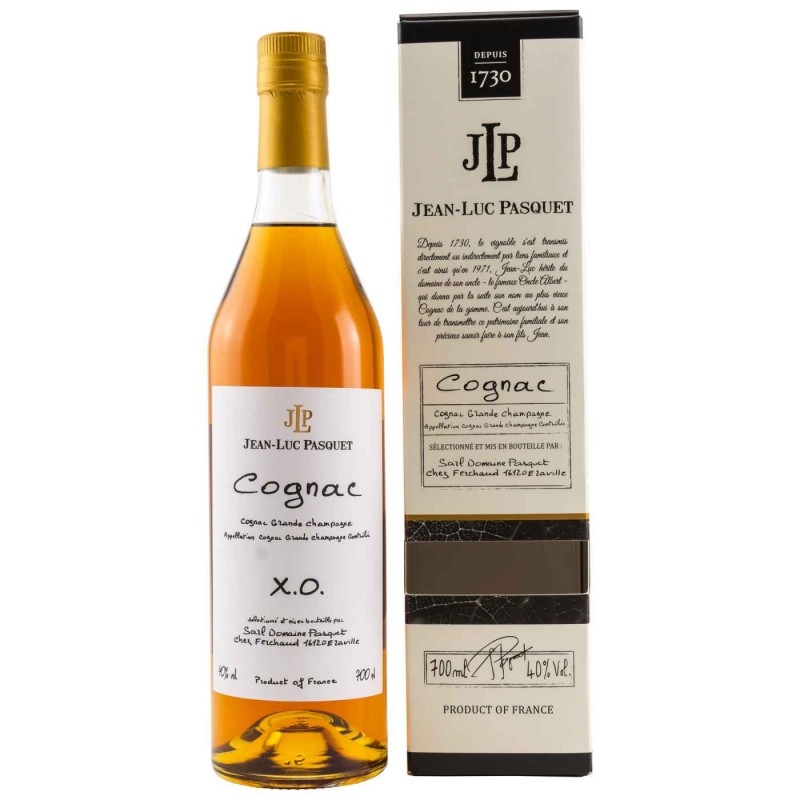  
Cognac Pasquet XO Grande Champagne
Average ageing of 25 years. The well-completed aging process is denoted here by flavors of dried and preserved fruits, cinnamon and traditional Charentais «rancio».
A surprise awaits on the palate with rich, and round aromas of muscat and orange blossom. This is a Cognac to savor.
Description
Nose
All in delicacy, it brings dry and dried fruits while the spices (cinnamon, saffron) bring their energy to the whole. Vanilla and orange then nourish slightly woody aromas.

Stuffy
The noble wood grows and gains in maturity thanks to the presence of orange, spices (nutmeg, cinnamon), nuts (walnuts, hazelnuts) and dried apricots.
Final
The spices give it a nice presence, complemented by notes of orange and vanilla. Orange blossom and a little wood are then felt.