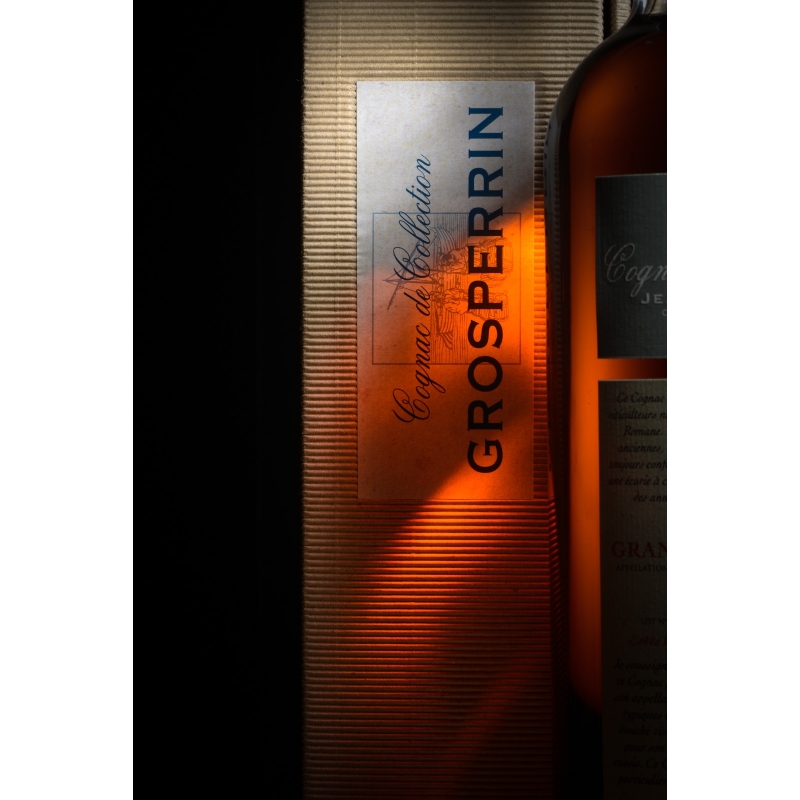  
11 ans Borderies Cognac Grosperrin
This cognac was produced in the Burie region by two brothers, now retired, who cultivated their vines in the traditional way, without fertiliser and with a minimum of treatments.

Fascinated by bio-diversity and tradition, and not hesitating to be seen as original by their neighbours, they vinified their wines with indigenous yeasts, aged them on lees and distilled their production in a small wood-fired still until their retirement.

This cognac proudly displays the characteristics of Borderies, the smallest cru in our appellation.
Description
Already amber in colour.

Typical Borderies vintage.

On the nose, mineral and rancid notes, with a floral touch, narcissus, daffodil. There is amplitude, light waxed and tertiary notes emerge.

On the palate, the attack is lively and frank, the mineral side of the Borderies is fully expressed, with that violet candy side which is the hallmark of the Borderies of the high plateau.

The first rancios are present, they give relief to this cognac, and almost a smoky side. The floral notes return in retro-olfaction.

The finish is long, the pastry side of the youth has disappeared.

Very greedy... A beautiful Borderies!