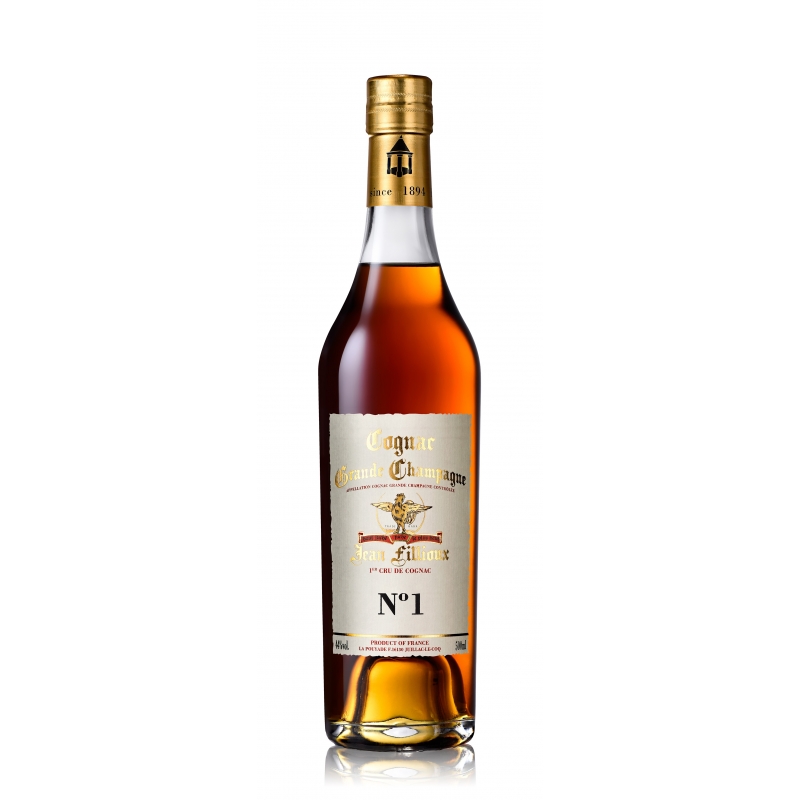  
N°1 Cognac Jean Fillioux
The House of Jean Fillioux has an extraordinary family history that began in 1894, at the Domaine de La Pouyage.

A rather "confidential" production (VS, VSOP, Napoleon, XO, Extra) in the heart of the Grande Champagne, 1st growth of Cognac.
Cognac Jean Fillioux N° 1 is the cognac which incarnate the word "Exception". This 60 years old Cognac is distributed in a very confidential way, produced only in very small volumes.
50 cl
Description
Cognac Jean Fillioux N° 1 is meditating in it's cellars of Juillac-le-Coq during more than a half century, in order to develop its incredibles aromas.
The production is strictly confidential : from thirty to a hundred bottles each year maximum. Those are mostly exported to Norway, Japan and Switzerland…
In France, "most of the time those bottles are sold by word of mouth… for the best because there's not enough for everyone"  says Maxime Merlet, Export and Marketing Manager on the Jean Fillioux estate.
TASTING :
Its beautiful amber dress is adorned with beautiful coppery shades. Then the noze opens on fruits, especially fresh apricot, spices, vanilla and licorice.
The attack is wide. Alcohol is present, but in terms of power, not aggression.
The Cognac Jean Fillioux N°1, "A dense cognac, which surprises with panache." - Terre des Vins Magazine.
REWARDS :
Elected "Favourite"  by Terre de Vins magazine in 2001
Elected « Eau-de-vie Number 1 Worldwide » by Terre de Vins Magazine in 2017