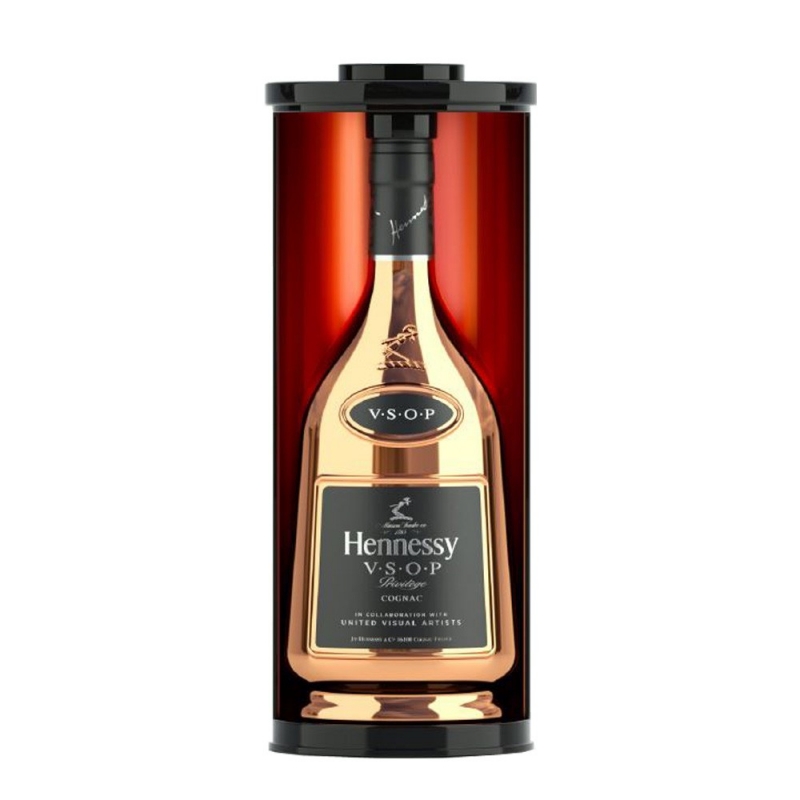  
VSOP Limited Edition by UVA Cognac Hennessy
VSOP Privilège By UVA Cognac Hennessy - Limited Edition
A limited collection of elegant V.S.O.P. cognac, created in collaboration with United Visual Artists (UVA), based in London.
Inspired by the idea of ​​the time capsule, the studio "UVA" created an exclusive packaging with the aim of perpetuating the creation of humanity and sharing it with other civilizations in the future.
The "United Visual Artists" are artists who combine new technologies with traditional forms, such as sculpture, performance and various installations.
Description
Tasting Notes:

Color: Amber with a golden hue.

The Nose: Aromas of sweet spices - vanilla, clove, cinnamon and honey.

Palate: Velvety, round and soft. A long velvety finish that reveals a perfect balance is the sign of an excellent cognac

From 4 to 15 years of aging in old barrels.

To be drunk in its purest form, or with ice, or with mineral water