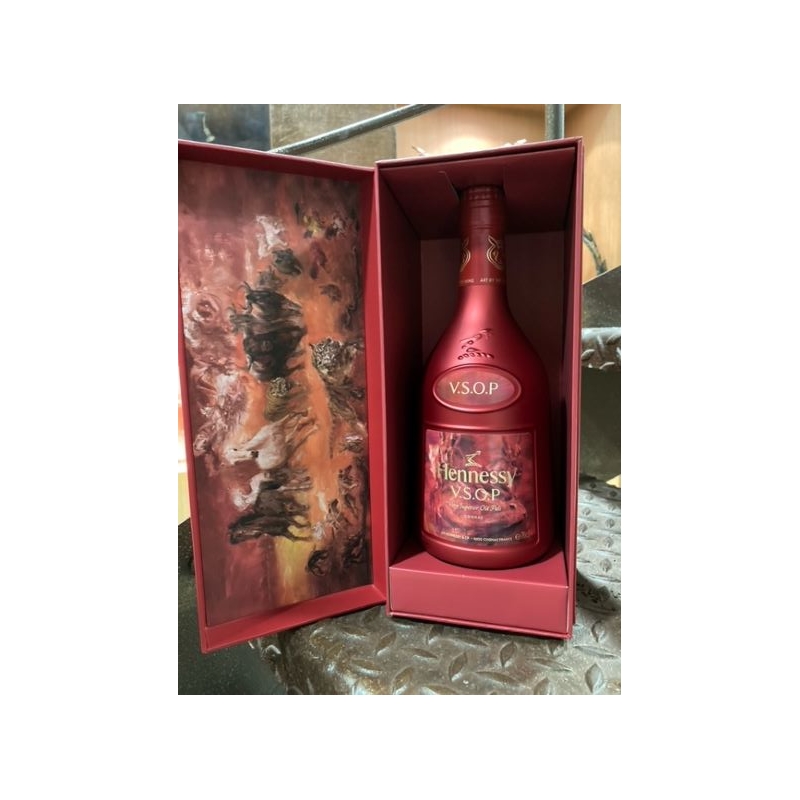  
VSOP Chinese New Year 2023 by Yan Pei-Ming Cognac Hennessy
Hennessy V.S.O.P. is a remarkably consistent and vital cognac that conveys all the know-how of the Hennessy master blenders who have ensured the continuity of this harmonious blend for 200 years.
Limited Edition Chinese New Year 2023!
This year, to honor the Chinese New Year, Hennessy is offering a Limited Edition in collaboration with Yan Pei-Ming, a famous and much sought-after contemporary artist! This collection honors the entire zodiac in all its diversity! Under Yan Pei-Ming's brush, this joyful celebration becomes a symbol of inclusion and hope, carrying a promise, a momentum towards the future after a particularly difficult period.
The animals' spirited race toward new horizons carries a singular truth: "Together we go further"
But the real subject of the work is light! "When you take a bottle of Cognac and look at it in the sunlight, the colors change dramatically. I wanted to represent Cognac, and it is the light spontaneously, which became the color of this painting" explains the artist.
Find in XO Chinese New Year2023 HERE
Description
This cognac of character is made from a selection of robust eaux-de-vie aged mainly in old oak barrels. It reveals aromas of fresh vanilla, cinnamon and toasted notes, which combine in a controlled balance.