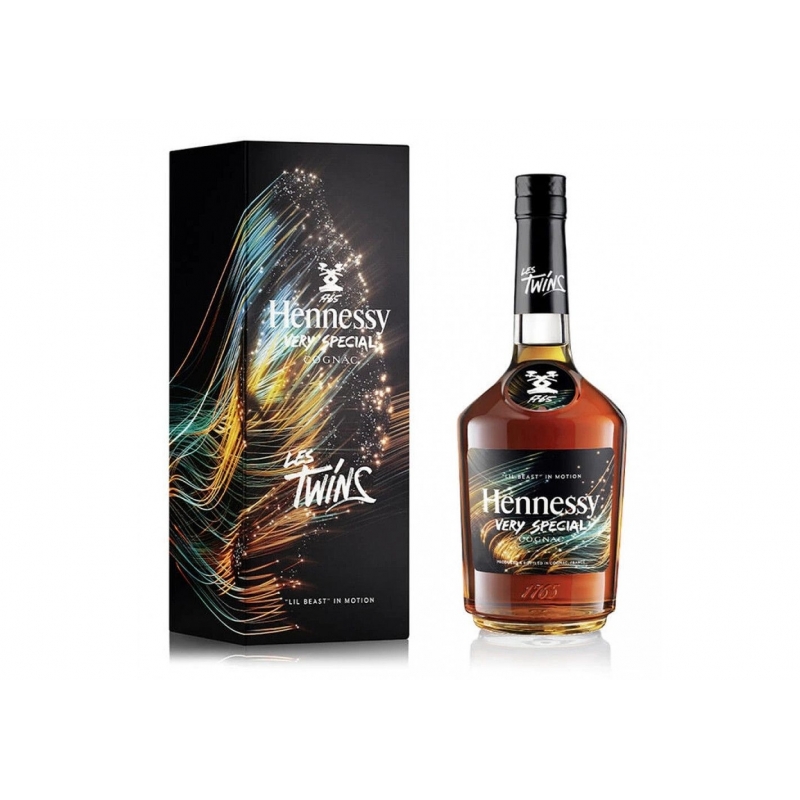  
Hennessy VS by Les Twins - LIL BEAST in motion
Description
Hennessy Enlists Les Twins For Two Limited-Edition Collaborative Bottles
Translating the Cognac-making process into movement.
Hennessy Very Special has built a long-standing history of exclusive collaborations within the realms of art and street culture — boasting limited-edition bottles with the likes of KAWS, Futura and A$AP Ferg to name a few. Expanding its reach, this season, the Maison has teamed up with French prodigies Les Twins
Throughout their career, Les Twins have accumulated an extensive resumé that includes numerous global collaborations as well as nine years touring with Beyoncé as her main dancers — all the while being self-taught. Marking not only the first time the heritage Maison has teamed up with dynamic live performance artists but also the first time two bottles are dropping as part of the same limited-edition collection — one for each twin — inspired by the Cognac-making process.
Les Twins were invited to tour Maison Hennessy in Cognac, France, visiting the vineyards, distilleries as well as the Founder's Cellar to explore the full process behind making the iconic drink. The pair returned to the studio to build upon their newfound inspirations, translating the journey from Earth to glass into interpretative artistic movement — using choreographed motion to form the foundation of the bottle's limited-edition design.
Speaking on the upcoming collaborative project and relationship to the Maison, Laurent and Larry Bourgeois of Les Twins explained, "Visiting the Château De Bagnolet was like walking into a chapter of French history. We knew we wanted to create something completely new because the Maison has such an incredible story, with so much passion behind it. Believe it or not, their saga resonates with the story of Les Twins, 250 years later."