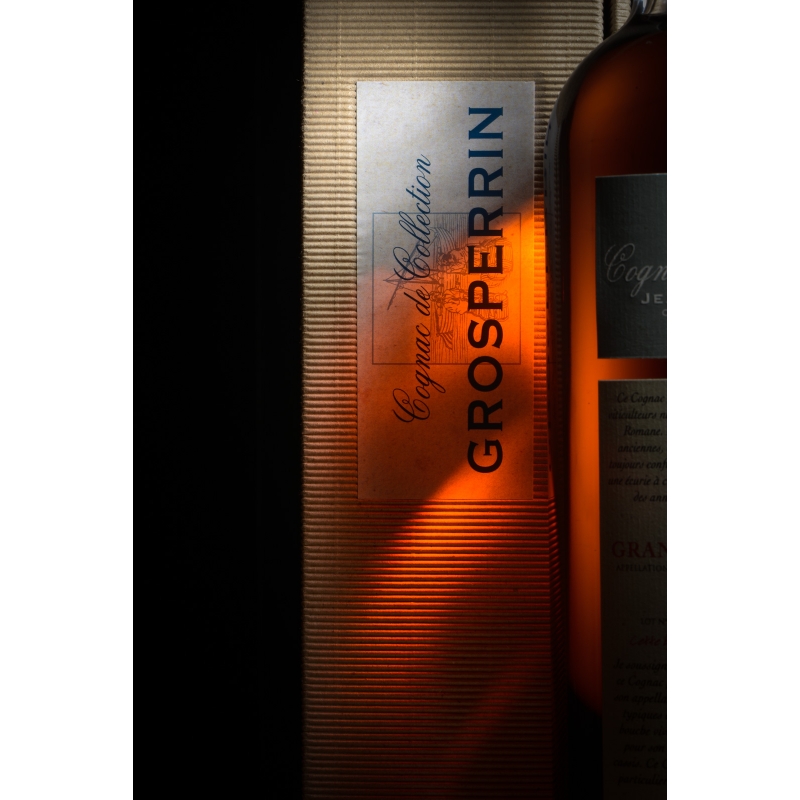  
25 years Bons Bois Cognac Grosperrin
A cognac already mature, at the peak of its ageing!

This Cognac comes from a winegrower-polyculteur in Chalais, on the edge of the Dordogne, where three generations have succeeded one another since 1901. In 2003, due to his age and the lack of a buyer, he had to stop his activity.

The Bons Bois terroir, a wrongly discredited cru, is nonetheless remarkable thanks to a combination of factors such as altitude, typical soils (raw sands, deep clays), and practices that are often artisanal due to smaller vineyard areas than in the other crus, with stills of particular shapes.
Description
Old gold colour

A greedy, sweet nose of candied, almost roasted fruits. A saline touch that makes it appealing and makes you want to dive into the glass.

On the palate, the attack is soft, thick, the warm and greedy notes fill the mouth. The tannins are discreet, but perfectly integrated.

The finish is not very long, but not short either, its salinity makes you want to have another drink!